Wallflux iframe -
more info
This is a Group for the free exchange of learning between inquisitive researchers, innovative makers and irrepressible communicators.
Gemma Meek
:
Next Creative Provocations will take place on 31 May, 3.30pm @MMU Righton Open Space. We are accepting any form of provocation (film, speech, demonstration, performance), and it can be as short as 2 minutes, or up to 10 minutes long! See website for some inspiration and details on poster: creativeprovocations.miriadonline.info/
4
(
1 week ago
)
Simon Woolham
:
Great double header coming up at PAPER & PS Mirabel 'for space' curated by yours truly & 'Menzel's Foot' curated by Magnus Quaife. This Thursday, 18th May 6pm - 9pm.
2
(
1 week ago
)
William Card
:
Art and Resistance at Prism Contemporary, Blackburn. Group show as part of our CDSS conference at UCBC
2
(
2 weeks ago
)
Art and Resistance at Prism Contemporary, Blackburn. Group show as part of our CDSS conference at UCBC
Susan Jones
:
of interest to MMU students PGRs -
2
(
3 weeks ago
)
Anthony Schrag The Artist as Social Worker vs The Artist as a Social Wanker | Programme | CCA

Examining the function of (and ethics contained in) working with people, this talk by Anthony Schrag frames a theoretical basis for cultural projects happening outside of traditional art spaces and explores the dynamics that emerge when working with communities.

Simon Woolham:

Love what Anthony does/questions! 1 (3 weeks ago)



Simon Woolham
:
Link to the details of my forthcoming curated exhibition inspired by the late/great Doreen Massey at PAPER 'for space' working alongside some great artists!

4
(
3 weeks ago
)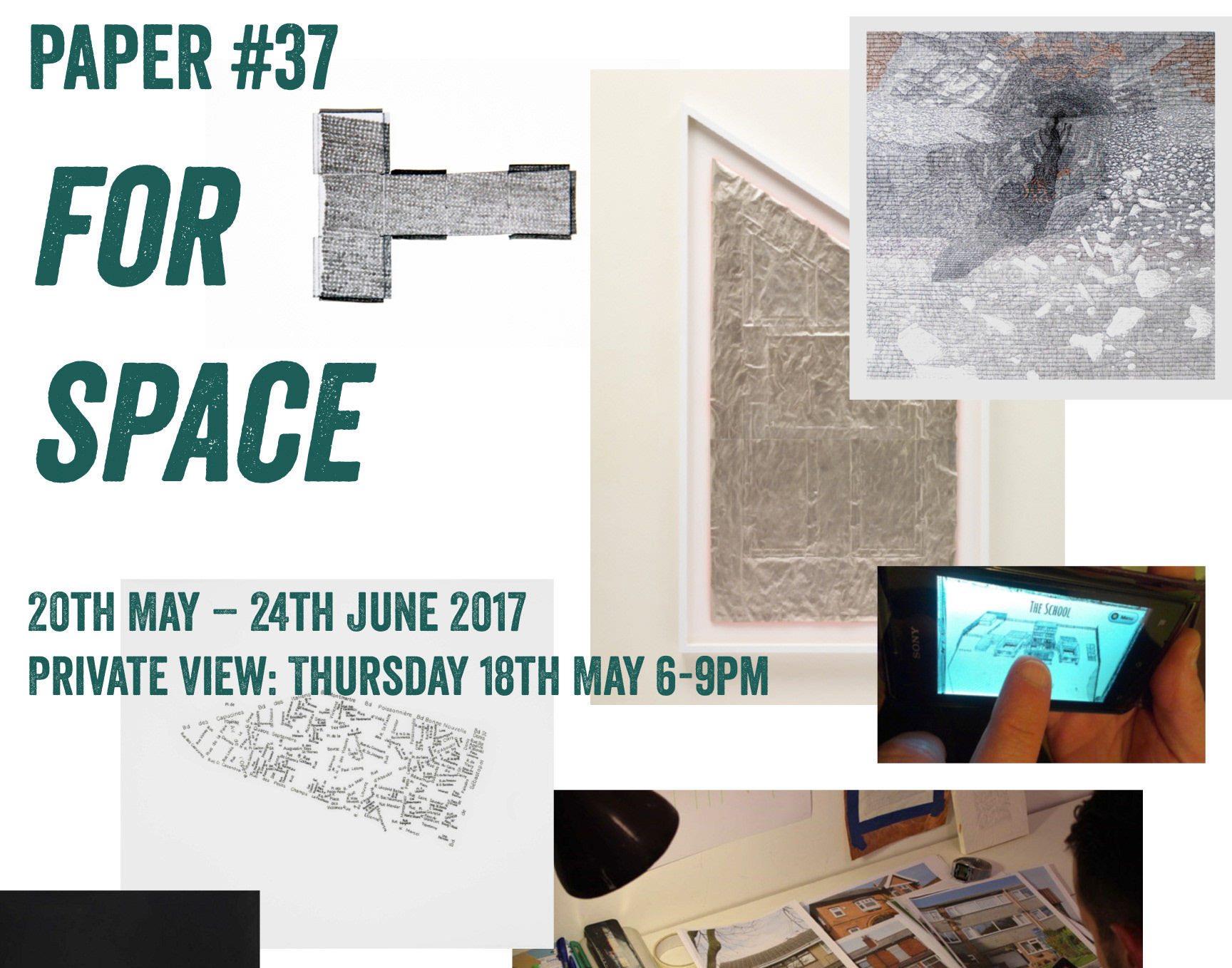 For Space

20 May - 24 June 2017

Gemma Meek
:
This might be of interest to some, Keele University is currently doing a call out for papers for their Humanities PostGrad Symposium. They are accepting papers, posters and workshops. Registration is also free! Deadline for abstracts is 7 May, more info can be found on their website:
1
(
3 weeks ago
)

KHPGS

Keele Humanities PG Symposium 03|07|2017

Sara Davies
:
I am delighted to present my current visual PhD research about Anglo-Swedish belonging at the international conference 'Heritages of Migration: Moving objects, stories and home' in Buenos Aires, Argentina this week. My paper is called 'Dalastugor: Creating images of belonging through diasporic touch' and looks specifically at how the Swedish traditional red-painted croft environment is transformed in my photographic practice. More to come...
14
(
1 month ago
)
Lin Charlston:

This looks amazing Sara! 1 (1 month ago)



William Card
:
CARBON MEETS SILICON II: Call for Contributions

Calls for contributions are now open for CARBON MEETS SILICON II, the interdisciplinary exhibition series which partners the biennial Internet Technologies and Applications Conference (ITA).
ITA17 (www.ita17.net) is the seventh event in the hugely successful series, held at Wrexham Glyndwr University in North Wales. The conference takes place from 12th to 15th September 2017, bringing together international contributors from academia and industry, and leaders in fields ranging from computing and engineering to art and design.
CARBON MEETS SILICON II will take place in Oriel Sycharth Gallery (www.glyndwr.ac.uk/OrielSycharthGallery), opening, with ITA17, on 12th September 2017, and focus on the well-established discourse of artists and designers in collaboration with scientists and technologists. Alongside the exhibition, a symposium will also take place on 12th September 2017, providing an arena for exhibitors to extend the debate on interdisciplinary practices and collaboration.
For both the exhibition and symposium, we are interested in responses to questions including;
How are innovations in science and technology impacting upon the arts?
How are innovations in the arts impacting upon science and technology?
Who are arts-science collaborations for?
Are arts-science collaborations new?
What can artists and scientists achieve together, which they can't achieve in isolation?
What problems can arts-science collaborations solve?
What is an arts-science collaboration?
Where does the art end, and the science begin?

We welcome and encourage contributions across a wide range of subject areas, including (but not limited to) fine art, design practice, film, performance, sound and music, cultural and film studies.
1
(
1 month ago
)
William Card
:
PRISM Contemporary/CDSS Network

Art and Resistance

Exhibition Call for Proposals

10th-17th May 2017. Private view and conference showcase Wednesday 10th May 2017 17:30

PRISM Contemporary invites exhibition proposals to accompany the Cultural Difference and Social Solidarity network conference at University Centre Blackburn College.

PRISM Contemporary gallery is hosting an exhibition to accompany the CDSS conference at University Centre Blackburn College. We invite proposals from artistic practitioners to exhibit artworks alongside the practice-based researchers who are also presenting at the conference.

Work in any medium will be considered, subject to the limitations of the gallery space. Submitted work must be exhibition-ready and suitable for a group show. You will need to be able to make arrangements to deliver your work to the gallery.

PRISM Contemporary is an artist run gallery space in Blackburn, supported by Blackburn with Darwen borough council and Blackburn College.

Deadline for submissions: 19th April 2017

Proposals, including 2-4 images and a 250 word abstract describing the art practice should be sent to: william.card@blackburn.ac.uk Please include PRISM-CDSS in the subject line of your email.

Information about the conference can be found here www.differenceandsolidarity.org/seminars.html
2
(
1 month ago
)
Gemma Meek
:
Student-Led Group Residency Opportunity: Practice and Research in Action, at Sidney Nolan Trust Arts Centre, Wales (26 - 30 June 2017). The residency is open to 8 practice-based PhD researchers, as an opportunity to work together in a shared space, to exchange knowledge, processes, skills, and develop research methodologies in a supportive environment. Deadline for applications is Monday 10 April. See poster for more details on commitments, requirements and application procedure.
5
(
1 month ago
)
Sara Davies:

This looks so good.... 2 (1 month ago)



Read more posts of John Hyatt's Learning Laboratory on Facebook - Go to Wallflux.com and learn how to display a Facebook-wall on your website, too!