Wallflux iframe -
more info
www.adurcanoeclub.org.uk
Canoe and Kayak Group located in Shoreham-by-Sea, West Sussex. We paddle for fun! Although we can coach you in the disciplines of Slalom and Freestyle.

The club coaches can also give you guidance on Surfing, White Water, Touring, and Sea Kayaking.

ACC is based at the Adur Outdoor Activities Centre in Shoreham-By-Sea, West Sussex. We meet at 0945-1000 on Sunday mornings.

October to April we run Pool sessions at Wadars Pool every Thursday Evening, where we can teach you how to roll.

We often run trips to whitewater rivers, such as the Dart or Tryweryn.
Robert Bonner
:
For those cold camping nights

(
14 hours ago
)
SelkBag — the Sleeping Bag with Arms and Legs

SelkBag is the original sleep wear system which allows you to wear your sleeping bag, offering maximum mobility and comfort in periods of rest.

Craig Fordham:

Believe it or not Robbo these are actually colder. As the air doesn't circulate around. It's the same principle that mittens are warmer than gloves.
They've been around for years. The German Army called it a sniper bag. Can pick up surplus ones for about £30 but wouldn't be my choice for a cold weather sleeping bag 🙂 1 (13 hours ago)




Craig Fordham:

Plus comfort level is only 7 degrees that means that's the lowest temp you could comfortably expect to get a full nights (6 hours +) in without being too cold. Hardly a cold weather bag lol (13 hours ago)




Janet Brown:

A friend used one in Nepal last year, and had no complaints. Dave now had one, mainly because he sleeps best in recovery position, which is impossible comfortably and warmly in a mummy bag. (4 hours ago)




Neil Gladman:

This is more you Robbo
www.demilked.com/great-bear-sleeping-bag-eiko-ishizawa/ (53 minutes ago)



Neil Gladman
1
(
1 week ago
)
Neil Gladman:

Bump (57 minutes ago)



Robert Bonner
:
Just spotted this
www.facebook.com/marketplace/permalink/1520058171412713
(
13 hours ago
)
Neil Gladman:

Looks heavy (6 hours ago)




Melody Weightman:

Looks beautiful. (3 hours ago)



Daniel Gusterson
:
Seen on south coast. Be careful out there
1
(
23 hours ago
)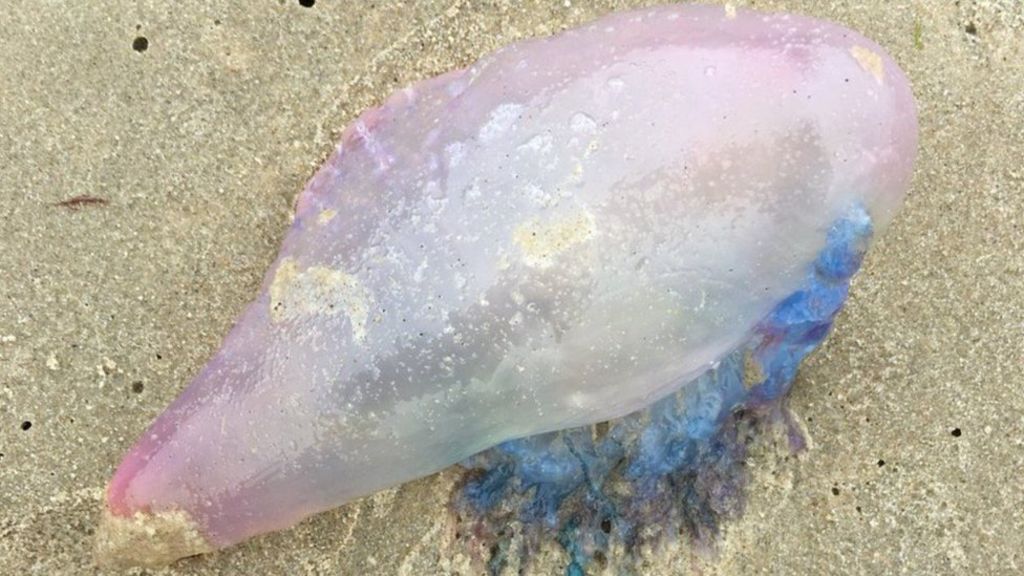 Deadly man-of-war swept up on beaches

The UK Coastguard warns people not to handle the creatures following an increase in sightings.

Danie Bax:

Loads of them in Cornwall. They get tied up in seaweed tendrils. Pretty impressive colouring, and attractive to kids-especially my sister who harpooned one with her walking pole- this was before we knew!! (16 hours ago)




Jenny Westwell:

saw one on saturday on beach near the hot pipe! (16 hours ago)




Craig Mcgrath:

There was one on shoreham beach the other day (15 hours ago)



Darren Davies
:
Sunday Session 22nd October
Duty Coach TBC

Location: 3rd Shoreham Scout Hut

Arrive: 09:30
Briefing: 10:00
On the water 10:05

Low Tide 07:28 (0.84m)
High Tide 13:38 (6.27m)

Amber Tide
The tide will be well past low tide and flowing in across the shallows for the duration of the session – moored craft would be a hazard.

Sunday Session 15th October
A bimble on the tide to Cuckoos and beyond. I foolishly took a half-wit out in an open, who had trouble staying in the boat, which led to 3 x swims. Never again.
(
1 day ago
)
Ian Brown:

As much as 1/2? (1 day ago)




Cathé Adams:

Swims! Beyond careless!! 😆😆😆 (17 hours ago)



Neil Gladman
3
(
1 day ago
)
Neil Gladman:

6 places left this week!!!
webcollect.org.uk/acc/event/pool-session-1 (1 day ago)



Mark Rogers
:
I am told this is not acceptable to have hanging in the bathroom ? I can't see anything wrong ??
3
(
1 day ago
)
Cathé Adams:

😆😆😆 (1 day ago)




Janet Brown:

Looks pretty neat. Our bathroom has a curtain pole over the length of the bath for hanging wet gear. (1 day ago)




Ian Mepham:

Nope nothing wrong there (1 day ago)




Alex Rowe:

Perfectly normal (1 day ago)




Adam 'Maverick' Curtis:

nothing wrong with that at all... (1 day ago)



Wendy Catling
:
Apologies, I now won't be coming to the session this morning as planned :( , had calf cramp in the night , result from a sprained ankle from 4 weeks ago - still in recovery, due to the cramp, I don't want to risk it, incase I get it again whilst in the boat! Hope to see be back soon at another session! Enjoy - weather lovely !
(
2 days ago
)
John Trollope
:
I'm sure most of you know this already, but for those who don't.
1
(
2 days ago
)
Outdoor activity centre in Shoreham to reopen as new operator secured

The future of an outdoor activity centre in Shoreham has been secured, as a new operator prepares to take over the site.

John Russell
:
Plenty of lessons to be learned here about effective safety!
1
(
2 days ago
)
Etive WLCC 26 Feb 2012

WLCC trip down the river Etive. Medium level. Carnage!

John Trollope:

crikey (2 days ago)



Read more posts of Adur Canoe Club on Facebook - Go to Wallflux.com and learn how to display a Facebook-wall on your website, too!