Please see our website for information about our group, mailing list, and meetings. www.azphp.org

We meet on the 4th Tuesday of every month (except December) at UAT near I-10 and Baseline.
Keith Smith
:
Hi,

Any Magento folks on the list?

Thanks!

Keith
(
3 days ago
)
Brian Tafoya:

I do Magento development if you are still looking for someone. (22 hours ago)



Gordon Forsythe
:
Not to be confused with String Theory
3
(
4 days ago
)
Why Is a String Called a String? — SitePoint

Did you know the history of the "string" in computation stretches back all the way to 1944? Come learn why strings are strings, and where they come from!

Koltton Fox:

Interesting history lesson (4 days ago)



Gordon Forsythe
:
For the benchmark junkies out there
3
(
5 days ago
)
Benchmarks Of PHP 7.2 Beta: PHP Is Still Getting Faster - Phoronix

Michael Larabel is the principal author of Phoronix.com and founded the site in 2004 with a focus on enriching the Linux hardware experience. Michael has written more than 10,000 articles covering…

Koltton Fox:

What's making it faster? (5 days ago)




Gordon Forsythe:

mostly work on underlying architecture afaik. better intelligence on what should/shouldn't be a specific scalar type adds quite a bit of performance as well. 1 (5 days ago)




Koltton Fox:

In that case, Looking forward to php 7.5 (5 days ago)



Jeremy Cole Lindblom
:
Here is June's recording of the Laravel Dusk and Web Scraping talk by Paul Redmond:
1
(
6 days ago
)
Paul Redmond presents "Scraping the Web with Laravel Dusk, Docker, and PHP" at the azPHP meetup in June 2017. Jumpstart your web scraping automation in the c...
Gordon Forsythe
:
To the person who wanted to present at azPHP this month, please get in touch with me.
(
1 week ago
)
Tim Klever:

Are we talking about Matt Chandler? I think he had interest in speaking (6 days ago)



Walt Wright
:
This is a great opportunity for the Software Engineer who has focused on PHP and has Dev Lead experience!
Principal Software Engineer--StorageTreasures.com Dev Lead (PHP)
opentechalliance.applicantpro.com/jobs/615916.html

Our StorageTreasures.com division is the world's largest self-storage auction website, with well over 800,000 registered users (think eBay for the self-storage industry). The site has been mentioned prominently in broadcast and print news stories like Fox, ABC, Storage Wars, and the Orange County Register.

The successful candidate will lead a team of three PHP developers, rounding out a Scrum team of Business Analysts, Quality Assurance professionals and Dev Ops. Do you have what it takes to help lead us to a million users and beyond?

Walt
2
(
2 weeks ago
)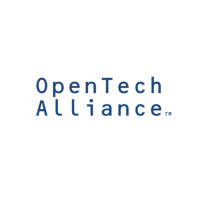 Current Need for Principal Software Engineer Lead (PHP) - AZ

WE HAVE AN EXCITING OPPORTUNITY FOR: Principal Software Engineer--StorageTreasures.com Dev Lead (PHP) Are you looking to play a key role in developing and deploying next generation technologies? Do you strive to lead a talented team of developers working in a well-established and diversified tech co...

Walt Wright:

As we haven't been able to find somebody with both PHP skills and an interest in becoming a lead, we will be refactoring this opportunity toward a PHP Developer with no formal lead role. (1 week ago)



Mike DeVita
:
I may have posted this already awhile back but, I am looking to get back into the swing of things regarding PHP/Laravel dev. I am coming from nodejs dev on my mbp, what's the best way to get started doing dev on a mbp without installing anything locally, like maybe with docker containers?
(
1 week ago
)
Johnathon Mathews:

We use vagrant boxes almost exclusively - if you prefer docker by all means that will work just as well too. (1 week ago)




Jason Tibbetts:

For a laravel/lumen easy start check out the homestead project.
laravel.com/docs/5.4/homestead 2 (1 week ago)



Jeremy Cole Lindblom
:
A supplement to one of our recent discussions: "Amazon added another 31,000 employees in the most recent quarter, bringing its total global headcount to 382,400. On its website, the company is listing another 19,500 open positions." -
2
(
2 weeks ago
)
Amazon poised to lease iconic new Seattle office tower, dramatically expanding footprint again

Amazon is close to locking down one of the most high-profile office projects in the Seattle region, indicating that it is nowhere near done growing its Seattle presence. The Rainier Square project is…

Tim Klever
:
Here's the list of talk ideas I frantically yelled out at the last meetup.
Feel free to vote for ones you want to see or add to the list.
Also, if one of these topics sounds cool to you or it's something you want to learn, volunteer to give the talk. No better way to learn something than to try to explain it to a group of people

4
(
2 weeks ago
)
Mike DeVita:

what is "versioning your database" like migrations? (2 weeks ago)




Joshua Copeland:

These are all amazing topics, great list 1 (2 weeks ago)




Jeremy Cole Lindblom:

So, what should we do in August (2 weeks ago)



Gordon Forsythe
:
Testing isn't hard if your code is good.
(
2 weeks ago
)
Re-Introducing PHPUnit - Getting Started with TDD in PHP — SitePoint

Let's take a fresh look at PHPUnit - the de-facto TDD tool for PHP. We'll explain TDD on an example, implement code coverage, and more!

Read more posts of azPHP on Facebook - Go to Wallflux.com and learn how to display a Facebook-wall on your website, too!